NATaCHA Italia
NAT-ITA = Natacha nr 13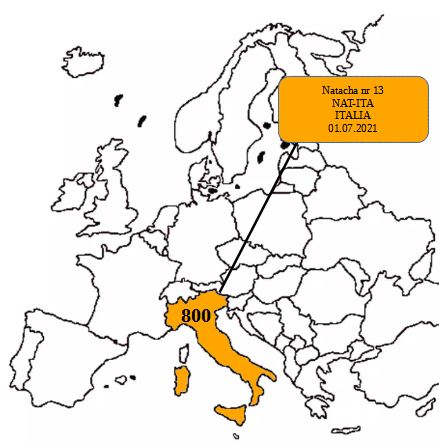 Presentation (clic)
General management : BIGCYCLING (Newlist group)
Consultants : Brunetti Gabriele, Repetti Mauro, Mosconi Marco, Alberini Enrico, Candeli Luigi.
General Presentation
Before reading the list, looking at the map or the classement, have a look to the presentation of this amazing challenge. 800 summits everywhere in one of the most fabulous cycling country in Europe...
A lot of jewels distributed in the whole country, with legendary climbs of course but also plenty of discoveries ! With the reading of this presentation, you will have the wish to taste it.
(clic on the 4 photos to see the presentation)
| | |
| --- | --- |
| General Geography | |
| Sport (difficulty) | |
| Tourism | |
| Media | |
*******************
To see the list of the 800 climbs, clic in the menus here up, the menu "NAT-ITA-LIST-800"
Also available under papersheet form