Clothes
The BIGcycling world has its own clothes
Clic on the photos to enlarge
Now there are new clothes
Riding is freedom, both for body and mind.
A BIG Cycling day is a journey to nowhere, where you are totally focused on yourself.
This is the reason why we created our SLEEK 2.0 jersey, for you.
A jersey so lightweight and thin that you won't believe it, created to challenge aerodynamic, to give you the feel of a real second-skin effect.
Everything of this jersey is about to give you the perfect fit: shortest cut on the front, to minimize the air friction, the fresh Artico fabric on the front, anatomical and breathable, mesh sides, raw cut sleeves with silicone gripper to ensure the jersey to stay in place and a all jersey long zip.
Stop thinking: wear your Sleek 2.0 jersey when you climb a big and ride to your limits. Freedom is here.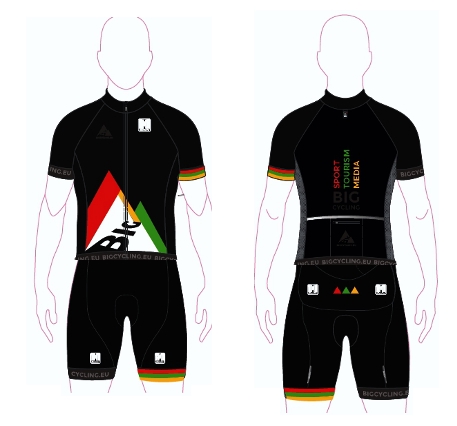 Previously, the blue sky clothes with the international yellow stars were on the grey slopes of the roads. Still some are available.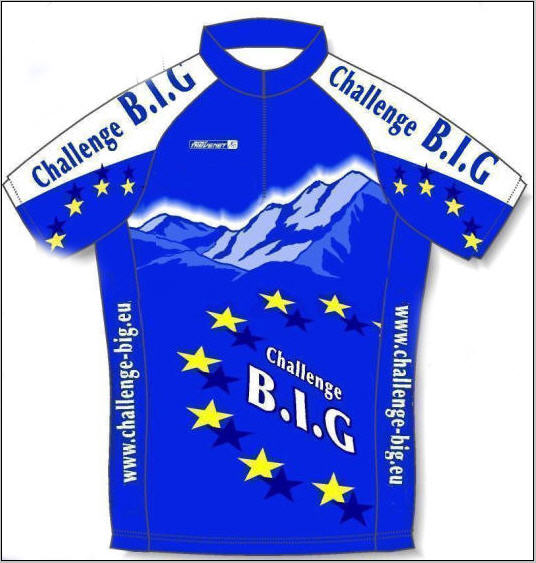 And the first ones were like this (not more available)